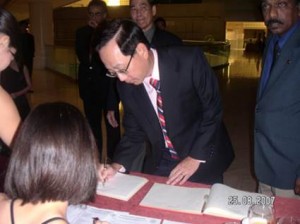 The Late, Dr Ong Chit Chung
Patron (2000 – 2008)
We will always remember the late Dr Ong Chit Chung for the encouragement and support he gave us during the years he served as one of our Patrons.
He was a non-nonsense man with a very sharp mind. He was swift with his responses and pointed in his questions. At several events organized by SKA which Dr Ong attended, he showed a keen interest in the art, be it about the techniques or the training regime. And, when time allowed, he would stay on till the end of the programme.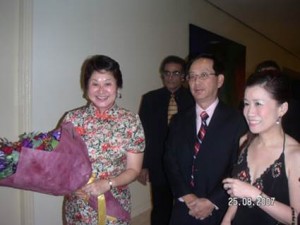 Just as he had done in public service, he showed passion in whatever he did and was always concerned for the well-being of others. He was also a symbol of courage and confidence to those who knew him.
We will not say goodbye…for to wish goodbye is to forget. But, like friends who leave only to meet again someday, we will bid a fond farewell to a fellow Black Belter, Dr Ong Chit Chung, 3rd Dan.
The Late, Mr Tan Kah Wan
Honorary Advisor (1973 – 2011)
Mr Tan was a law enforcement officer, who together with Messrs Ronald Naidu, Lam Kok Keong, Yoong Siew Wah, and the late George Wee and Dr Chia Ah Kwan, was a founding member of SKA.
He had keen interest in the art and realised the importance of martial arts not only as a form of exercise, but also self-defence.
He was a no-nonsense person and had always been a role model and a pillar of strength.
We salute him for his efforts and part in the development of Shitoryu karate.
The Late, Mr Ronald Naidu
Honorary Advisor (1973-2015)
Mr Ronald Naidu, along with several other top law enforcement officers, was a founding member of SKA.
During his active service in the Singapore Police Force, he was responsible for busting many drug and corruption cases.
Despite his busy schedule, he had found time to devote to the development of Shitoryu karate. He saw the art as a good way to build one's fitness and instill discipline. He has never failed to provide his advice to SKA after all these years.
We will all miss his mentoring spirit.